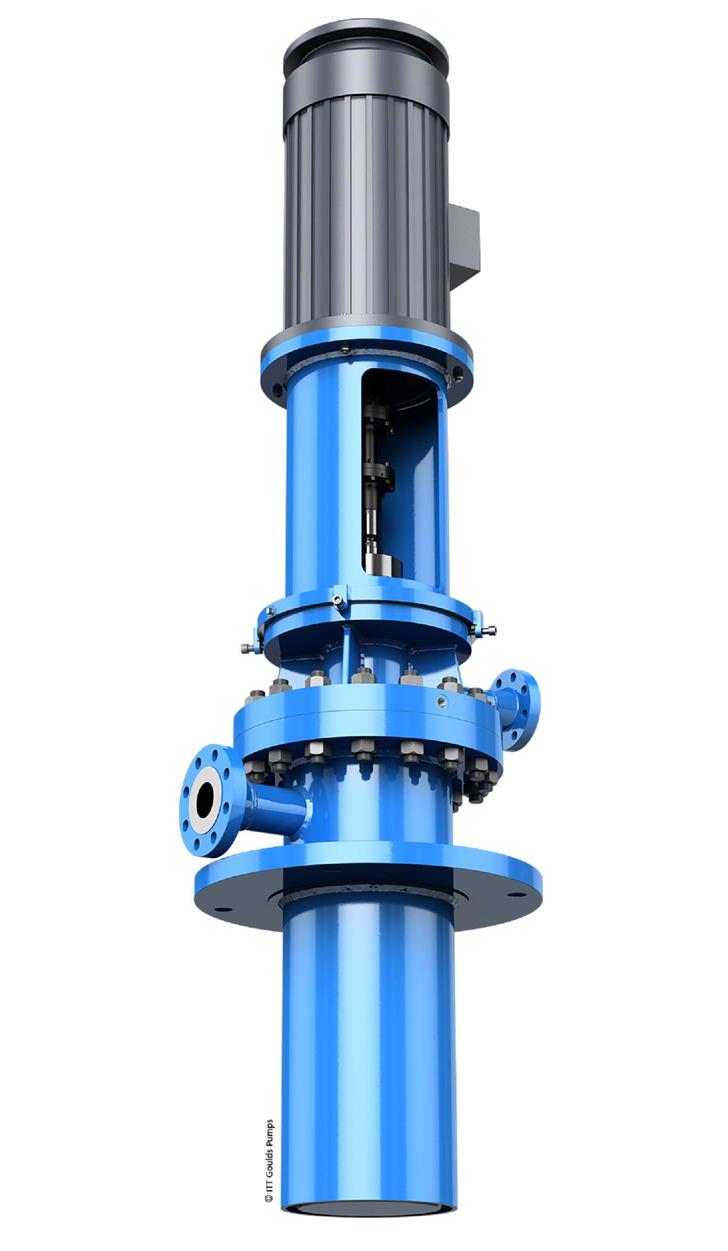 A global manufacturer of technology solutions for the energy and industrial markets, ITT Goulds Pumps, officially launched the VICR, a VS6 vertically suspended can radial pump at the ACHEMA trade show earlier this year.
Fully compliant with API 610 and ISO 13709 requirements, the VICR is designed for light hydrocarbon fluids and for low-flow, high-head applications. The company says it has a minimal installation footprint without compromising on pumping power and its compact product configuration features a reliable, vertically suspended rotor system with multiple radial impellers. These are inside radially split, double-walled pressure casings with metal-to-metal fits and controlled-compression gaskets.
The VICR offers a patent-pending dual-bearing arrangement that handles rotor up-thrust and keeps the shaft straight under high suction pressure. It also offers a thrust balance device that significantly reduces axial load on driver bearings.
Finally, its sound mechanical design ensures low vibration, low maintenance, and a long equipment life cycle. Find out by watching the video here.